视频简介: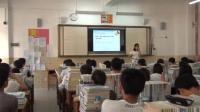 视频标签:First Aid,for Burns
所属栏目:高中英语优质课视频
视频课题:必修五 Unit 4 First Aid for Burns (Reading ) 广西省级优课
教学设计、课堂实录及教案:必修五 Unit 4 First Aid for Burns (Reading ) 广西省级优课

Lesson plan for unit5: First Aid
Designer

Students to be taught
The 2nd grade students in senior high
school
Teaching materials reading text First Aid for
Burns of New senior English for China student 's Book 5, published by People's Education Press
Type
of
the lesson Reading
Material analysis
Five topics are covered in the text: the function of the skin, how we get burns, the three types of burns, the symptoms of burns and what to do if someone gets burned. As for linguistic items, students are required to give instructions with imperative tense,and the cultural knowledge involves how to deal with a skin burn.
Learner analysis
In terms of linguistic achievement, they have learnt imperative before, they just don't know when to use it and how to use it correctly. As for cultural knowledge and affective states, they have already mastered some knowledge on how to do first aid. They are active at presenting their own ideas on familiar topics.
Teaching objectives
Linguistic and cultural objectives
By the end of this class, the students will be able to:
1) Speak out some words about burns, like injury, temporary, skin, organ, liquid, complex, firm and so on.




2) Master the causes, types, characteristics and the treatment of burns.
3) Give some first aid instructions on how to treat burns Emotional objectives
By the end of this class, the students will be able to:
1) Be conscious of protecting themselves from getting burned 2) Give first aids when someone gets burned. 3) Be brave and keep calm when get burned
Teaching Focus
Teaching Focus
Ways Out
4) Master the causes, types, characteristics and the treatment of burns. (key point)
Present the key point by showing pictures, giving drill exercise
Imitate the text and give some
first aid instructions to others in need(difficult point)
Do a role play in front of the class and give first aid instructions Teaching Methodology
My teaching philosophy:
On words teaching, we are not teaching a single word, but a group of words: words are related to each other by topic. On reading, teacher should help students combine their linguistic knowledge and reading techniques to get information from the passage.
Specific teaching methods: PPP model




Teaching Aids Blackboard PPT
Teaching Procedures
Stages Teachers activities Students activities Times Stage1 Lead-in and Pre-reading (Warming-up)
1)Greeting
2)show a picture about first aid for
burns. Then ask students some questions:
Look at the picture, can you tell me what the girl is doing? And what will happen to her? Then if you were in the
picture, what would you do to help her? 3)ask Ss to look at the title: First aid for burns and then guess what aspects the text will cover.

Look at the picture and
answer
the questions

Give their guessing about the text

3mins

2mins
Reasons for stage1:
Arouse student's curiosity and interests in discussing first aids for burns; give a smooth lead-in to the content of the text. Studying some difficult words before reading makes it easier for students to understand the text. Stage2 While reading
1) Listen to the radio ,master the structure and the main idea of the text.
2) Divide the text into five parts and find out the main idea of each part. 3) Detail reading
skim each paragraph quickly, catch the main
information of each paragraph quickly and answer
28 mins




part1 the function of skin
Q1: what`s the function of our skin?
Part2 causes of burns
Find out the causes of burns and then finish the T/F exercise
Part3 types of skin
Look at the picture of the skin, find out the three types and layers of it.
Part4 characteristics of skin
Ask the students to look at some pictures of burns and answer which degree burns they are and then find out their characteristics in the text.
Part5 first aid treatment
Read this part in three mins and then finish the summary exercise.
questions

Reasons for stage2: Student can learn quite a bit about a session by previewing. This stage trains students reading skills by previewing and skimming and scanning. Summarizing each paragraph helps students understand each paragraph better.




Stage3 Production (role
play
and assignment)
1)if your deskmate is burned by the hot water, what would you do to help him/ her? Discuss in pairs and them show it in front of the class 2)emotional communication Life is precious and we should love ourselves and try our best to give others effective first aid if they are in danger.
3)Assignment :work in pairs and surf the internet and find out first aid treatments for snakebite, drowing, bleeding, choking and nosebleed. Then show it in the class the next day.
Discuss and show it in front of the class
7mins
Reasons for stage3:
The arrangement of stage three is to check if the students have mastered the first aid treatment for burns and arouse student's interests in other related first aid topics and make the treatments for burns more impressive for students, highlight key words and phrases and make it practical for students to use them in their assignment.

视频来源:优质课网 www.youzhik.com
-----更多视频请在本页面顶部搜索栏输入"First Aid,for Burns"其中的单个词或词组,搜索以字数为3-6之间的关键词为宜,切记!注意不要输入"科目或年级等文字"。本视频标题为"必修五 Unit 4 First Aid for Burns (Reading ) 广西省级优课",所属分类为"高中英语优质课视频",如果喜欢或者认为本视频"必修五 Unit 4 First Aid for Burns (Reading ) 广西省级优课"很给力,您可以一键点击视频下方的百度分享按钮,以分享给更多的人观看。优质课网 的成长和发展,离不开您的支持,感谢您的关注和支持!有问题请【点此联系客服QQ:983228566】 -----